We are asking people to share the Spirit of AMAZING White Rock Beach by sharing White Rock Beach postcards with family, friends, and business acquaintances. If you are going on a trip, why not help promote White Rock Beach by packing some White Rock Beach postcards. Naturally, not everyone can afford vacations to faraway places, but anyone can share them around the globe via Canada Post.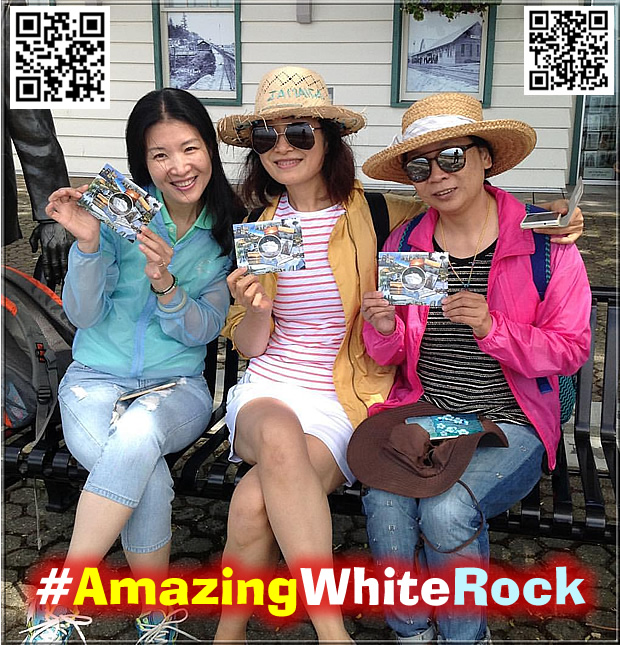 Promote White Rock Beach and your name / business / website to the WORLD. Some of our sponsors include White Rock Pharmacy, White Rock Photo, José & Co. Custom Jewellers
Ideal for individuals and families wanting to have a memorial keepsake or businesses wanting a unique opportunity to maybe gain more recognition by having their business name and website purchased by local residents and tourists as keepsakes or to be mailed around the world.
White Rock Postcard Photographer Ric Wallace - Mr White Rock on Shaw TV
These are some of the current White Rock Beach & area postcard retailers:
NOTE: Some retailers will have limited postcard selections due to space. PLEASE NOTE: The White Rock Museum does NOT sell our products (turned down 3 times) as they have no interest in our products. Please support the above local businesses that support out efforts.
This is the
ONLY location
you can see all
101+ White Rock / South Surrey postcards
& greeting cards on display at the same time (even the winter and Christmas postcards - weather and time permitting).
Advertisement