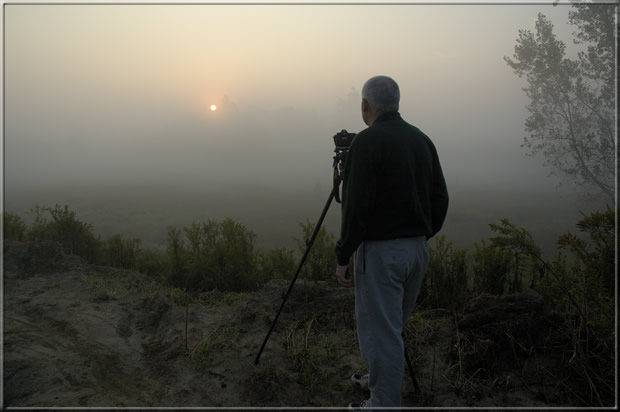 Ric sees the world in pictures. From sunsets and stunning landscapes to architecture, product photos and people at work or play, Ric has the talent to tell a story without saying a word. He speaks through the images he creates, whether for business or pleasure.
Ric began sharing his love of photography when he started taking pictures for his high school yearbook. By his final year of school, he was processing and printing all the pictures for the yearbook.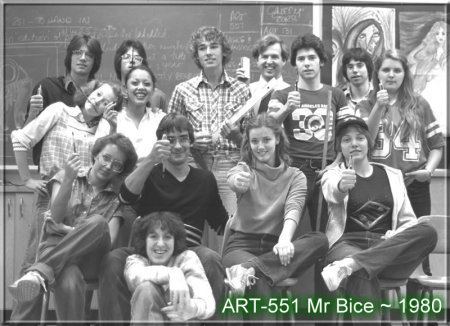 From there, Ric spent three years studying photography in college, graduating with honors and receiving a few notable awards. During his second year of Advanced Darkroom Techniques, he was the first person to ever get an A in both semesters in his second year. Due to problems involved in sharing darkroom equipment with other students, he opted to purchase his own darkroom developing and processing equipment and do his work at home. Having worked part-time all through high school, college and even with a full-time job, his darkroom and/or photo studio was only the flip of a switch away.
After college he spent nearly three years working for Canada's 40th largest advertising agency before leaving to start his own commercial photography business. This agency was blown away with his darkroom abilities and saved thousands of dollars in retouching photos for catalog photography. Ric has always believed in doing the BEST JOB YOU CAN.
His business eventually led to incorporating computers as a tool for web design, digital imaging, computer graphics and digital video. His computer work has expanded to include designing flyers, ads, newsletters, and annual reports. In addition, Ric has published a printed book, as well as many ebooks. And he has used his design ability to create three lucky coins and three lapel pins, which have been shipped worldwide.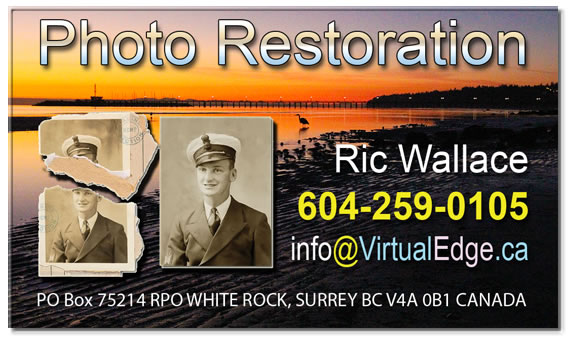 Ric Wallace has been restoring photos for years first by using an airbrush and fine tip brushes. With the mainstream use of computers, Ric has disposed of the darkroom equipment and chemicals, and instead uses computers, digital cameras, high res scanners, and various computer programs, photo printers, mat cutter, etc.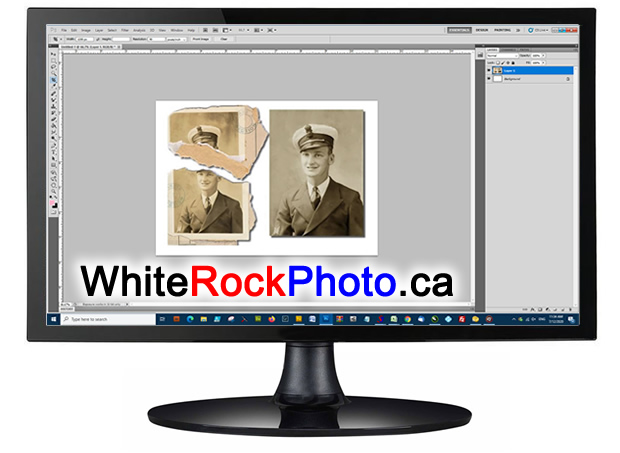 Computers have changed the way things are now done, but the basics or old way things were done gives Ric a Virtual Edge over other people offering Photo Restoration.
Many stores may offer photo restoration as they get someone else to do the work and markup the price. When you hire Ric Wallace you are talking to the organ grinder and not the monkey like at retail stores.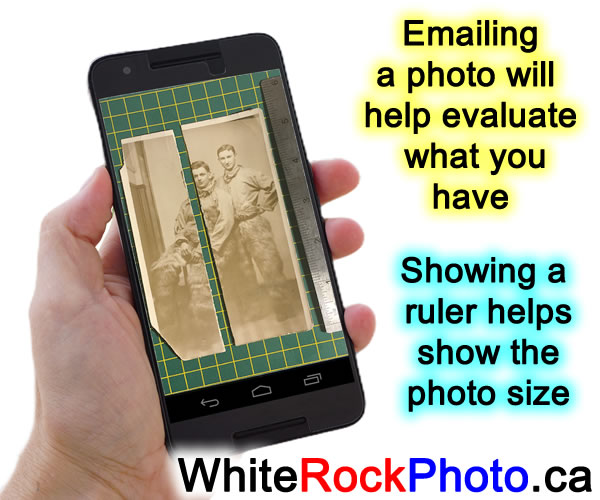 Not a stranger to promotion, Ric has been mentioned in over a hundred newspapers in Canada and the U.S. and been on CBC radio 12 times in Vancouver, Toronto, Ottawa, and Montreal. He has been interviewed by various other radio stations across Canada and the U.S., and has even been featured on an episode of an American TV show on the TLC network. His photography has appeared in print in various magazines, newspapers, and annual reports.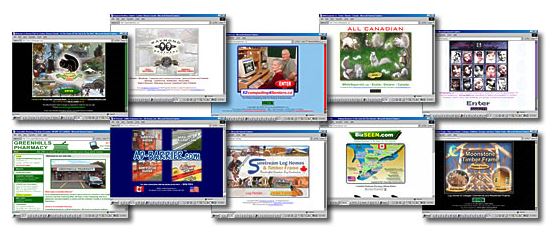 Besides seeing the world in pictures, Ric also has the ability to visualize. When faced with the challenge of creating or redesigning a website for a customer, he uses this ability to visualize the desired outcome and provide a winning solution for his client. His ability to visualize was featured on the TLC show.
A master of promotion, Ric has learned to attract free media exposure, translating that into dollars. These same skills he'd mastered for his own success, he has used to assist others in promoting their business ventures.
When Ric is not busy he can sometimes be seen set up at White Rock Beach, BC at the White Rock Beach Gallery.