Many people inherit boxes of old negatives like 6 x 7 cm, 6 x 9 cm, 4″ x 5″ sheet film, etc, which are not to the standard 35 mm format. These can be scanned into digital files and converted into restored photos.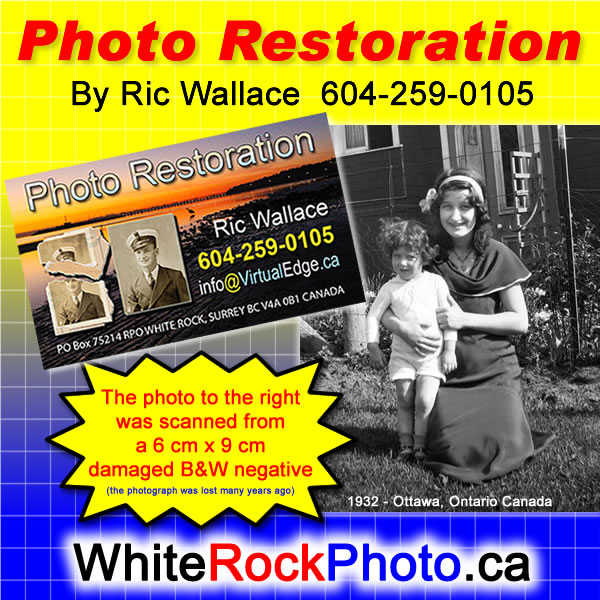 If you have hundreds of images and only require low quality or computer resolution, purchasing your own 35 mm film scanner from Staples or Best Buy might suit your needs. This site caters to higher quality image reproduction suitable for printing photos to be cherished for years to come.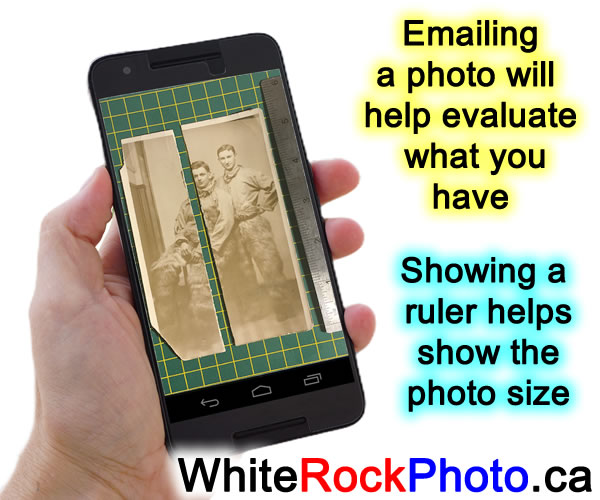 ---
Ric Wallace not only fixes photos, but also is the number one producer and seller of White Rock Beach postcards, greeting cards, magnets and other cool stuff.
---